Free Course: "How To Brand Your Blog in 30 Days"
Is your blog branded? You know a brand when you see one, right? But how do you get people interested in your blog?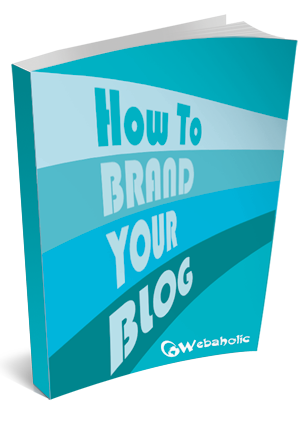 Instead of thinking through their blog's brand, many individual bloggers build their website and create content without considering the image they want to present.
By contrast businesses often just extend their corporate branding to their blog, overlooking the opportunity to enhance their brand.
As a blogger, regardless of whether your blog's focused on your business, solopreneur, media entity or personal subject, take the time to think through your brand and its implications for your content going forward.
This amazing course will teach you, step by step, how to brand your blog over the next 30 days.
You will learn:
How to brand your blog like a PRO.
How to make your blog stand out in the crowd.
How to  grow your reader loyalty.
How to make you blog memorable to your visitors.
These resources are strictly back-stage only, get your VIP pass now!
[OptinLink id=1] [OptinLinkButton button_type=3d link_type=optinlink color=#fc7500 border_radius=3 button_text="Get Instant Access"] [/OptinLink]