How We Will Help You Get More Traffic And Increase Your Sales For FREE?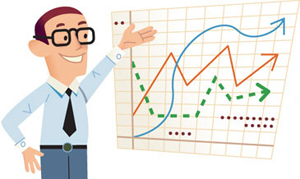 If you want to get more traffic, you're in the right place.
If you want to set up a website that converts visitors into customers, you're also in the right place.
If to use social media to create an engaging community, you are still in the right place.
If you to build a loyal base of followers, readers, and prospects, this is the place for you.
Here's the deal:
You must learn about internet marketing to get traffic and sales online.
If you know how to rock the SERPs, gaining more visitors then you must know how to make your visitors take some form of action (like buying or subscribing to your blog).
If you already have buying customers or blog subscribers then you should know how to turn your customers into brand promoters.
You need to know what works and what doesn't?
But how do I know what works best for my business?
We'll break down proven tips and tricks, case studies, tips from PROs into simple, actionable steps that can help you improve your online business.
Sound interesting?
Enter your email address below and click "Let Me In!" to get free updates from us!
Want to GET STARTED? So, let's dive in…
Here is where you will find information that'll kick-start your online presence. Below we have outlined some places for you to get started:
SEO
Social Media
Blogging
Google Analytics
Web Design
If you like what we've got going on here, you should sign up for our FREE email updates and, in addition, you'll get a Free Course on "How To Brand Your Blog"!