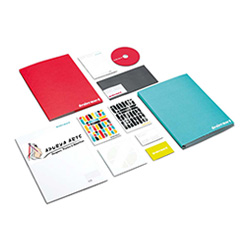 "First impression is always the last impression" – this is very true in the case of corporate identity design. Your organization's corporate identity will give you an edge over your competitors by creating a brand image to your customers' mind. In short, the corporate identity design will be more like the face of your company and will reach places where it's not viable for you. It will do the talking for you and your company.
As a corporate identity design company in Kolkata we understand the value of brand identity. Our graphic designers will create your brand identity designs in such a way that it creates an everlasting impression on your clients' mind and leaves an imprint forever. In no time you will realize that you are dominating the market with a strong threshold of clients worldwide.
At Webaholic, we believe that a unique design not only enhances your company's image, but also creates its own space in your client's mind. Since we specialize in designing brand identity for small and medium-sized businesses, we understand that having a corporate identity design is equivalent to 'Branding'. With our experienced graphic designing team, we create a brand for your business by designing unique logos, visiting cards, letterheads, envelopes, ID cards and other stationary designs.
As a corporate identity design company in India we offer:
Logo Design: Build your company's identity with a unique logo that establishes your brand and gives you an added advantage in the form of increased brand awareness.
Business Card Design: Introduce yourself and your company to a corporate world with a custom business card design / visiting card design which reflects your dignity and reputation.
Letterhead Design: Build your credibility, authority and communicate with others with a professional letterhead design which reinforces your brand in the market.
Envelope Design: Cast your image to your clients with a creative envelope design and establish your brand image which helps you stand out from the heaps of other envelopes.
ID Card Design: Give your employees a sense of belonging, uniformity and make them understand that they are a valuable part of your organization with a professional ID card design.
Other Stationary Designs: Impress your clients with creative stationary designs such as membership cards, loyalty cards, exhibitor cards and create an image of your brand in the market.
We pride ourselves as one of the best corporate identity design agency in Kolkata. Our illustrators can create a unique identity as well as build a proper customer base in the competitive market.
Why Choose Us As Your Preferred Corporate Identity Design Company in Kolkata?
We know different people have different tastes, that's why to provide you 2 design concepts to choose from.
Not only that we also provide 4 rounds of revisions on the chosen design to meet your satisfaction.
At Webaholic, we never use third party or copied templates, our designs are unique and tailored to your business.
Our designers will create high-quality brand identity designs depending upon the type of paper you will use for printing purposes.
Our Brand Identity Design Process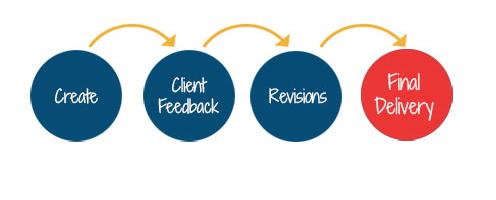 Create: The very first thing we do is to create a brand identity by taking a closer look at your industry, target audience and competitors. Our experienced corporate identity designers get into work to prepare a design that is best suited for your brand and which will help to communicate with your audience.
Client Feedback: As soon as we are done with the creation, we send it to you for your feedback. We can assure you that it will be liked by you at the first go. We very much pay heed to our client feedback, as it also helps us to grow.
Revisions: If there are any changes, then it will be followed up immediately by our professionals. They will thoroughly look into the matter, make revisions, and then it will be implemented.
Final Delivery: Once everything gets settled and the design is finalized, we go ahead and get ready for the final delivery in different formats.
So, if you are searching for corporate identity design services in Kolkata we can help you to create your unique identity. Get in touch with us, and we will take care of the rest.
Some of Our Corporate Identity Design Works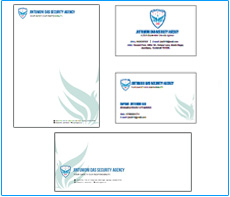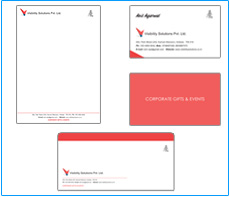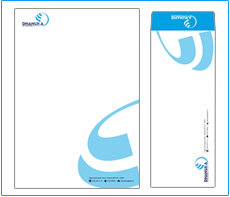 What Our Client's Say About Us

Some of Our Happy Clients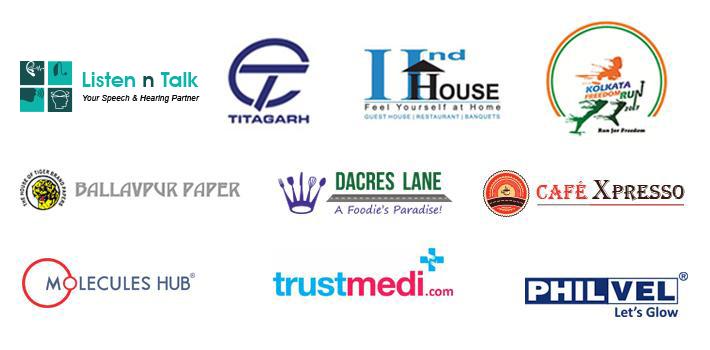 Frequently Asked Questions
Most of our clients don't know much about the logo design process. Here are some of the frequently asked questions we get from our clients.
1. Can you incorporate my design on the business card/letterhead?
Of course, you can and if you don't have any idea regarding the matter on your mind then, our experienced brand identity designers will work on it and make a stunning letterhead or visiting card design for you.
2. Should I put my product information on my visiting card/letterhead?
No, we dont recommend that. As your business card is used to showcase your most basic contact information, adding your product/service will clutter the design and your business card or letterhead will lose it's focus. If you feel strongly about adding these information then the back of your business card can do the job.
3. Will I get the ID card / business card design for multiple people within my company?
Yes, absolutely! Once you send us the details of your colleagues or guests, our corporate identity designers will create exhibitor card / ID card / visiting card for up to 10 people keeping the design intact.
4 Do you offer printing services?
We are a designing and digital marketing agency and want to stick with it. We don't offer printing services but we can always share with you a handful of printing houses from where you can get the printing done if you want.
5. What happens after I place an order for a corporate identity design?
Once you place an order, we ask you a couple of questions to understand your need. Then we ask you to send us 50% payment of your total order value. Then our graphic designers will start their work to make and finalize an eye-catchy brand identity design for your company. We will send you the final files in a couple of working days once the full payment is cleared.
6. What if I do not like the design you've created?
Well, that's why we provide 2 design concepts. If you don't like the first design, our designers will work on your suggestions and recommendations to create an alternate design for you.