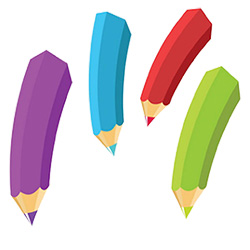 Graphic design plays the role of the basic tool to be successful in the business. You need it in your every step of presenting your brand. When you are creating your website you need to make it visually appealing and if you are concentrating in digital marketing you need a graphic designer to catch your viewers' attention.
According to Hubspot: Visual content is a key component in each of the top 5 most effective B2B marketing tactics.
Webaholic has maintained the reputation of being the top graphic design company in Kolkata. Our expert graphic designers can help you in every step of your business. Be it online such as blog, website banners or even offline such as banners, posters, flex or packaging design – our designers do not leave a stone unturned to meet your needs.
Distinguish your brand from the rest with our corporate graphic design services, which includes:
Logo design: It is your primary identity which is embedded with your brand of business.
Brand Identity Design: Create your own identity to create interest and gain credibility with business card / visiting card design, letterhead design, envelope design.
Brochure Design: A creative brochure design can give you an edge to promote your product, service or your organization both online & offline.
Corporate Presentation Design: A beautifully designed PowerPoint presentation (PPT) design can help you win at corporate meetings
Banner Design: Grab your audience's attention with visually appealing banner designs.
Poster Design: Promote your business offline or on the web with eye-catching and informative poster designs.
Flex Design: Our experienced graphic designers will incorporate clever advertising ideas with beautiful flex design that will bring more business to you.
Packaging Design: Get attractive packaging design to grab the attention of mass audience and drive more sales.
Label Design: We create informative and beautiful label designs that ads the WOW factor to your products.
With over 12 years in the industry, we are one of the best graphic design agency in India. Our professional graphic designers and illustrators have the potential to offer you unique ideas and visibility according to your needs. We provide smart and deeply focused concepts with clarity, intelligence, passion, and great graphic design within an affordable budget.
Why Choose Us As Your Preferred Graphic Design Company in Kolkata?
All our designs are unique and customized for you, we don't use third-party designs.
Our graphic designers will come up with different concepts which will be best suited for your brand and cater to your target audience.
At Webaholic, we don't hold the copyright as we believe what you've paid for is your property.
Our Graphic Design Process
Define: To start your graphic designing work the very first thing that we ask you to go is to define your visual identity, from which we will come to know your requirement and business ideas.
Research: Once we get all the information we need, our research team will immediately get down to study your industry and your competitors in order to find out your target audience. With thorough research, we find out what type of design is best suited for your company.
Brainstorming: Now begins the brainstorming part where we merge your requirement with our research to develop some initial sketches of your design. We also come up with some colour as it plays an important role for the brand.
Sketching: Our illustrators create the first design concept of the artwork based on their research and brainstorming. Here we also take into account the recent graphic design trends and the basic principles of graphic design to make a perfect design for you. Once a rough draft is ready, we keep on making all the necessary changes until and unless we are satisfied from our end.
Client Feedback: We now send the creative to you for your feedback. If everything is ok, we move onto the next step.
Design: Now, if you require any changes, our team at once gets in touch with you and provide with the necessary changes. And if you don't like the design and need a completely different concept on it, then our illustrators start creating a new one.
Client Feedback: We will now send the edited design to you for your feedback.
Finalize: Once the design gets finalized, we will send you the final design.
If you are still looking for creative graphic designing services in Kolkata, your search ends here. Come join hands with us and see the difference.
Some of Our Graphic Design Works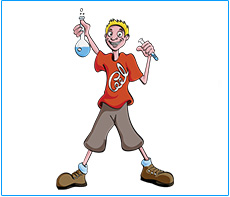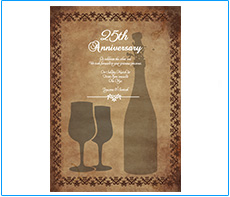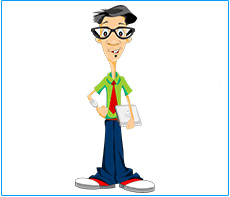 What Our Client's Say About Us

Some of Our Happy Clients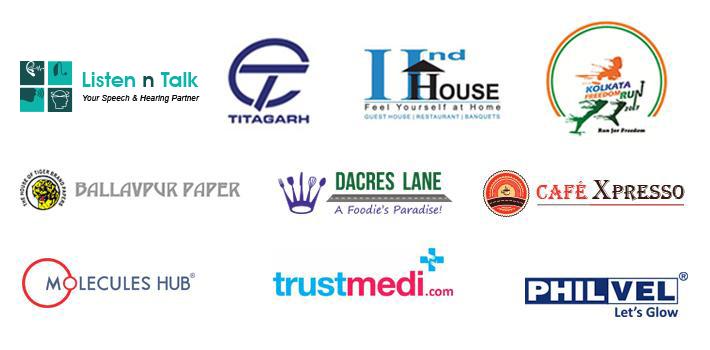 Frequently Asked Questions
Most of our clients don't know how the graphic design process works. So, here are some of the questions we get frequently from our clients.
1. Do you provide free mock-up design?
Providing free mock-up design is against our policy and we believe that our work speaks for itself. But if you are looking for reference then you can check out our previous designs. Just email us at info@webaholic.co.in, and we will send you more of our previous work samples.
2. Will you edit the artwork in case if I need any changes?
Yes, absolutely! Our illustrators are patient enough to hear from you and make the edits based on your requirements. Generally we provide 4 rounds of revisions on the chosen graphic design or illustration.
3. How can I view & suggest edits on the mockup designs?
Once our designers create the mockup design, we will email it to you and from then onwards you can mail us with the changes you require on the artwork or we can talk over the phone to get a better understanding about the changes.
4. How do I receive the final artwork?
Once you release the final payment, we will transfer you the files via email and if the file size is larger, then we can send you via secure file sharing websites.
5. What modes of payment do you accept?
We will email you an invoice with our bank details and you can pay us via bank transfer, bank deposit, cash or cheque.
6. Is the artwork my property once I have paid for it?
Yes, obviously, once you release the full payment, we will remove any watermark on the artwork and send you the final file. From then onwards the design is under your ownership, and you can use it anywhere as you feel like.