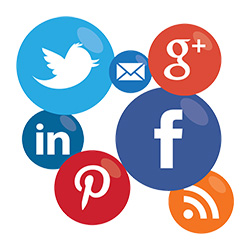 Social media marketing is one of the most cost-effective online marketing strategy to increase brand awareness. With the power of different social media platforms like Facebook, Instagram, Twitter, LinkedIn, etc., you can engage with your customers, build relationships, create brand awareness, and increase sales by reaching out to potential customers that may otherwise be inaccessible.
According to Social Media Examiner industry survey report: 92% of marketers feel social media is important for their business and 49% of B2C marketers are more likely to increase activities than 32% B2B marketers.
Being one of the top social media marketing company in Kolkata, we understand that in today's competitive world, your business needs the assistance of social media marketing to ensure a high reach and engagement in your target audience. That's why we always at your service with its social media marketing strategy to promote your brand, products or services through various social networking sites.
Our Social Media Marketing (SMM) services include:
Facebook Marketing: Improve your brand visibility through Facebook marketing, reach millions of potential customers through Facebook advertising and generate leads. As the most trusted Facebook marketing company in Kolkata, we focus on increasing your brand recognition and ROI.
Twitter Marketing: Choose the best Twitter marketing services in Kolkata to implement a winning Twitter marketing strategy. Communicate with your audience directly via Twitter, improve brand loyalty and attract more users via Twitter ads.
LinkedIn Marketing: As the #1 LinkedIn marketing agency in Kolkata, we help you get closer to B2B clientele. Target the decision makers, influencers and generate more B2B leads with a customized LinkedIn marketing strategy for your business.
Instagram Marketing: If you are looking for the best Instagram marketing agency in Kolkata, you've come to the right place. We'll help you 10X your brand recognition with powerful Instagram marketing tactics and generate qualified leads through Instagram ads.
YouTube Marketing: You can count on our affordable YouTube marketing services that will help you to improve your brand's popularity. Not just that, our YouTube marketing experts will help you boost your brand visual presence through creative YouTube marketing strategies and generate buzz for your business.
Pinterest Marketing: Our Pinterest marketing services help you generate brand awareness, user engagement, and customers. Our Pinterest promotion experts will promote your products with a personalized Pinterest marketing strategy and generate traffic to your website.
It doesn't matter what industry you are in, but your potential customers are using social media every day. Not only that, people are searching for your products and services in social media (e.g. Facebook Marketplace). Our social media marketing managers understand that SMM is not about posting on Facebook, Twitter or Instagram. It's about sharing your brand message with your potential customers directly through organic reach and social media advertising. It also helps you to generate targeted traffic to your website and increase brand loyalty.
Now, as the best social media marketing agency in India, this is how we can add value to your business:
Create a custom strategy for your business based on your goals and target audience.
Create unique and engaging content to promote your business to your target audience.
Create brand awareness and increase your brand visibility among your target audience.
Generate leads through highly targeted paid advertising campaigns.
Being one of the top digital marketing agencies, Webaholic is known for its quality services which are customized for success. Our social media experts will analyze your previous social media posts, campaigns and create a social media marketing plan for your business tailored to your audience. We not only focus on boosting your online presence or social media engagements (i.e. likes, comments or retweets) but also focus on your business growth and higher ROI.
Why Choose Us As Your Preferred Social Media Marketing Company in Kolkata?
We create your social media marketing campaigns with visually stunning graphics and proven copywriting techniques to get better results.
Our social media marketing experts will create advertisements for a highly targeted audience in your niche market to get better conversion.
We offer flexible SMM packages that suit your needs as well as fits within your budget.
Our Social Media Marketing Process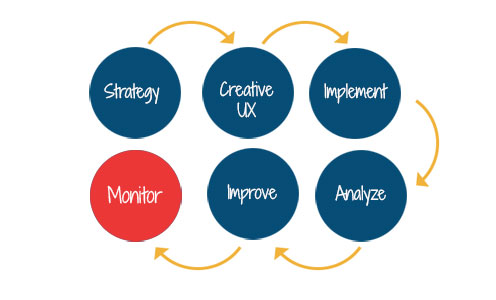 Strategy: While creating a social media marketing strategy for you, we begin by analyzing your business, identify the perfect target audience for your business niche, and take a closer look at your competitors. Our social media marketing team uses this data to create a content strategy, identify the right social media channels for your business, and suggest a budget for making positive changes to your social media pages. We'll make sure that you are targeting the right people in order to achieve maximum results.
Creative UX: Now our team focuses on creating compelling content for your social media accounts which is engaging and interesting to keep the audience intact. We know that keeping the audience engaged is a challenging task, but we deliver your company's product and service to the right audience with high quality, engaging creatives, so they will choose you over your competitors.
Implement: Once approved, our team will begin implementing the SMM strategy. We'll monitor competitors' activities and make modifications as needed. As a top social media advertising agency, we not only focus on organic social media reach, but also different ad campaigns to grow your audience. Our SMM team will also create lead generation campaigns targeting your potential customers – so you can get a higher return on investment.
Analyze: Now, our SMM professionals monitor and analyze how your social media campaigns are performing. Our experienced team of digital marketing experts utilize the best tools and techniques which can help you measure the success of your campaigns. With our goal-oriented approach, you'll be able to see results in no time.
Improve: Our digital marketing professionals closely analyze your results to determine if there are any modifications that need to be made. And if there are any scope of improvements then, they make necessary changes or modifications to your campaign to help you reach your goals.
Monitor: Being the best SMM agency in Kolkata, we know how important it is to track your campaign performance. That's why we constantly monitor your SMM campaigns to grow your audience with unique strategies.
If you are searching for a social media marketing services in Kolkata you can get in touch us to know how our social media marketing experts can help you achieve your business goals.
Some of Our Social Media Marketing Works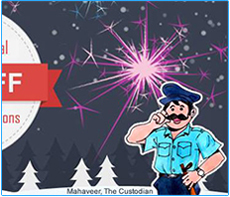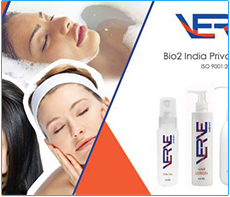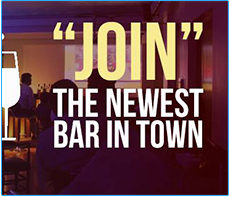 What Our Client's Say About Us

Some of Our Happy Clients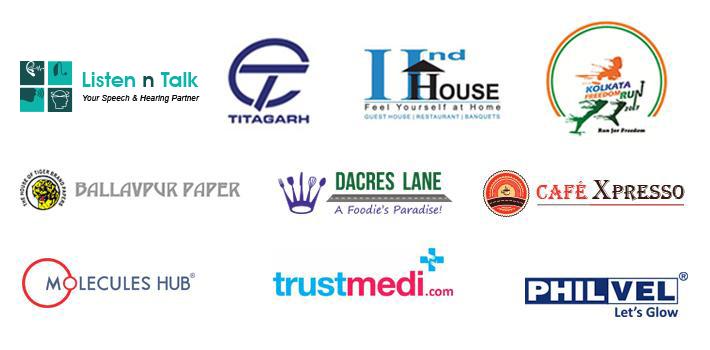 Frequently Asked Questions
Since most of our customers do not have much idea about how the social media marketing process works. So, here are some frequently asked questions we get from our clients.
1. Is social media management suitable for any business?
Absolutely! Social media management is suitable for every industry. A customized social media strategy focusing on a targeted audience can increase website traffic, higher conversion rates, improved brand loyalty, and many more. It is one of the best platform to promote your products and services to a larger audience.
2. How long does it take for social media marketing to work?
Actually it depends on what you are trying to achieve through social media marketing and your budget. At Webaholic, our social media managers create a customized plan for your business with short term and long term measurable goals. These goals consist of different aspects such as audience reach, post engagement (e.g. likes, share, comments, followers), traffic to your website and leads.
3. How much does your social media marketing services cost?
Actually, it depends on various factors. Such as – what are you trying to achieve through social media, which social media platforms can be useful for your business, how long you want your social media campaigns to run and much more. At Webaholic, we create a customized social media marketing plan for you depending on your budget.
4. Do I have to provide you any content?
Well, it's not mandatory for you to provide us with some content. But surely we will require some information such as product images, client testimonials, special offers & discounts etc. Once we get all the required information, our social media marketers will create engaging content for your business to promote your product / services.
5. Can you create social media accounts for me?
Absolutely! Why not? At Webaholic, we offer social media brand page creation services where our SMM experts will create different social media pages for your business with creative banners and useful information which helps your target audience to connect with your brand. We will share with you all the credentials so that you can manage them if you want.
6. What social media platforms do you manage?
At this moment we focus on Facebook page, Instagram business account, Twitter, Pinterest business account, LinkedIn company page & YouTube channel as well as the ads on these platforms. At Webaholic we believe that, as each brand has a unique identity, our social media professionals spend time to figure out where your audience hangs out the most so that we can provide you the bang for your buck.