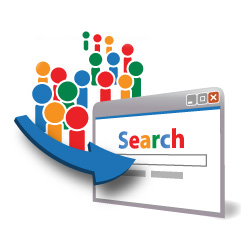 If you are running a business you need to think about marketing. But, in this digital world old form marketing is not enough to establish your business and here lies the importance of an SEO.
Search Engine Optimization (SEO) is an integral part of online marketing. It not only helps your website to rank higher in search engines but also attracts more visitors to your website.
According to a comScore survey: Global search market draws more than 100 billion searches per month.
And if you want to take advantage of this opportunity, your website needs to rank high in the search engines.
We at Webaholic, offer you affordable search engine optimization services at an affordable rate. Our SEO experts make sure that your website ranks higher in search engine results page (SERPs). This will help you to reach your target audience, achieve higher goals and attain business both locally and globally.
As an SEO service provider in Kolkata, our highly efficient team can work on complex eCommerce SEO as well as local SEO for small businesses.
Our SEO professionals have the ability to handle the different nature of key phrases, which plays a very important role for your SEO .
Webaholic's main SEO services covers:
Complete website SEO Audit
Proper Keyword analysis to get the target audience to your website
Make your website SEO friendly following Google's Webmaster Guidelines
Use of appropriate content to win the target keyword group
Help your website earn relevant links
Proper anchor text distribution
Focus on proper signals (i.e. improving bounce rate, pages per view, CTR, social shares etc).
Why Us?
We can visit your office to discuss SEO strategies, especially for Kolkata companies.
We follow complete ethical ways to rank your site according to Google Webmaster Guidelines to avoid getting penalized by Google.
We offer affordable SEO packages that suit your needs.
Our SEO Process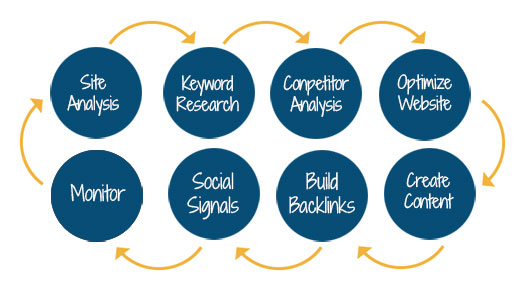 So if you are looking for an SEO company in Kolkata your search ends here. Ask for a free SEO analysis report and feel the difference.