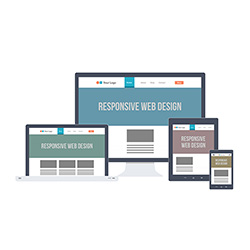 People use mobile devices to access websites every day and this is increasing rapidly, day by day. But most websites are not optimized for all mobile devices. With an array of available screen sizes available, there is a limitation to display properly on mobile devices. A different approach is necessary on how your website should be accessible on mobile screens.
According to a survey by Skillcrush shows: 40% of people will choose a different search result if the first is not mobile friendly.
Responsive Website Design (RWD) is a technique of web designing which helps to change the appearance of a website, according to the screen size of your mobile device which you are using. It is a device-independent UI (user interface) design concept that tends to design and offer an optimized UX (user experience) on devices with different dimensions and resolutions.
We as a responsive web design company take care of all the aspects of a mobile friendly site:
Seamless user experience with all devices. Be it desktop, mobile or your tablet – with no vertical or horizontal scrolling.
Optimal viewing opportunity easy reading and navigation with re-sizing, panning, and scrolling in the gadgets like mobile, tab or computer.
No separate websites to be designed and maintained for mobile users.
It's not necessary to create a whole new website to make your site mobile friendly, we can also turn your existing website easily accessible via mobile devices.
Why Us?
We have a team of expert web designers with hands-on experience in responsive website development.
We believe never copy or use third-party web page layouts for your projects.
We offer different web design packages to suit your needs and also fit in your budget.
Our Mobile Web Development Process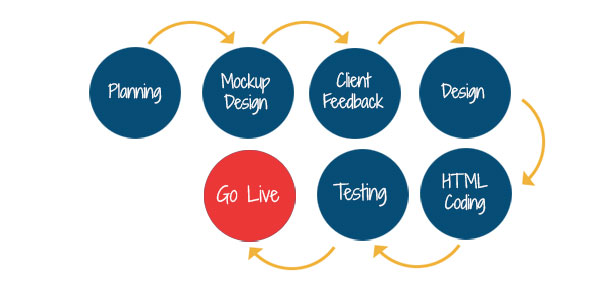 So if you are looking for a responsive website designing company in Kolkata you can surely count on us.
Some of Our Responsive Web Design Works