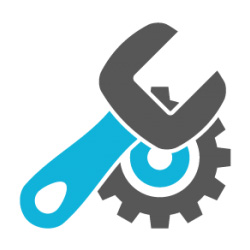 If you are running a business your website is an integral part of it. But, don't think that you have created a website for your company and that is all to run the business successfully; you have to maintain the website properly too.
Having a permanent and stagnant website may hamper the progress of your business. Since your website is one of the main media to connect with your customers on the world wide web, it is important to keep your site updated with the latest information on your business.
So, if you are looking for a company who provides web maintenance services in Kolkata and has its efficiency to take care of it, you can surely rely on Webaholic.
Our team of web designers is quite capable of handling any type of web maintenance projects effectively and efficiently by making changes according to your needs.
Our website maintenance services includes:
Content Update: Add, modify, delete, edit as per your requirements and choice. Your wish our command. Grant complete access to all information to your clients and update them with the latest news.
Image Update / Replacement: The most important area of a website is the images you provide. It must be soothing to your clients' eyes and give them a visual treat. To make the experience more "complete" to your clients, you must modify the images on your website.
Services / Products Update: Your website progresses along with your business. Any new addition of your products/services may be added or old ones may be deleted so that you can provide the latest and the best.
Bug Fixing: Removal of broken links, bugs, faulty and unwanted codes and checking the working of the forms and shopping carts is an important part to keep your website running perfectly
Let us take all the weight off your shoulders, so you can have more time to focus on your business.