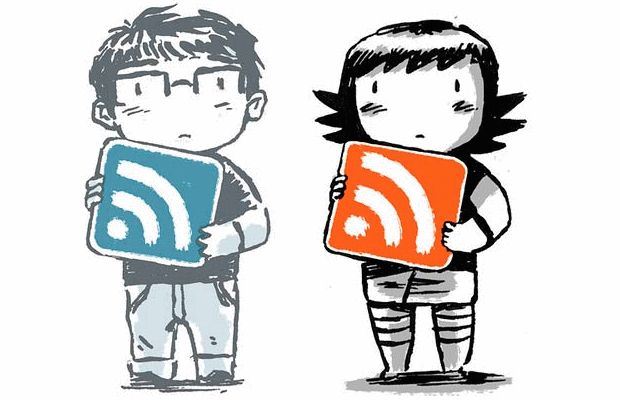 At the present global scenario pulling traffic to your blog is equally important as maintaining the value of the traffic for your blog. Who doesn't want traffic? Generating more traffic means more subscription and in turn more sales.
To get more subscribers one needs to follow a few tips. Here are 14 tips to get more blog subscribers:
#1: Market Your Blog:
If you really want to have good number of subscribers you need to advertise your blog, make it known to people online.
Visitors rarely have time to check out the option of subscription. That is the reason it is more so important that you make sure to the readers that you have an option for subscription.
#2: Positioning Matters:
Whenever you want the subscribers to subscribe to your feed the you have to place the feed icon above the blog, and if you want them to your mailing list then you have to place your subscription form in such a way that your readers don't need to scroll down to see the form.
#3: Quality Content:
Often you might find that sometimes your feed burner is heavily loaded and if you try to analyse the result you would find that the quality of the content has been responsible for pulling such a huge crowd! Once your readers find your content interesting they would subscribe and gradually you will find you are minting dollars!
#4: Declare the Benefits:
There is no doubt about the fact that all of us are working hard for our own individual benefits. No one is subscribing to your blogs for your benefits. Therefore it's very important and critical for you to declare and make them feel what they will gain out of your blogs if they subscribe. You will surely be amazed to see the results.
#5: Pull More Traffic:
The entire effort of pulling subscribers fail if you don't pull more traffic. Therefore try to make traffic as much as possible for both directly and indirectly.
#6: Size does Matters:
We always know the greater the size is, the more is the visibility. So if your subscription option is big, the bigger are the chances of getting feeds.
#7: Make Attractive Incentives for Subscription:
No can deny the fact that "free" has more power to pull people than anything else in this world. Make attractive schemes for various offers so that it allures people to subscribe your blog!
#8: Dedicate a Subscription Page and Promote it:
You can always link your subscribe page to your guest's posts and you will find it works. Once you dedicate a page to your individual subscription, it is very effective, because readers don't get distracted and you take chance to pitch them how to subscribe.
#9: Flaunt Social Proof:
If you have loads of subscribers, show them in numbers or rather display their count. It gives an impression that you are being followed loudly. If you have weak numbers it's advisable not to mention them as things may become worse!
#10: Use Your Email:
Another way to pull visitors to your blogs is by sending them a reply via email and below that just mention the link to your blog for subscription.
#11: Use Forums and Social Networks:
Use of social network and forum is inevitable nowadays. Try to make effective use of these to bring more subscribers to your blog.  Use links and tags to drag them smoothly to your posts. This will surely bring some good results.
#12: Visual Marketing:
For bringing more results just use another option for marketing, it is also known as video marketing. Put up videos over youtube and other online video forums wherein people can see your videos and may want to subscribe your blogs!
#13: Welcome Guest Bloggers:
Although it may appear weird but it works. You can often comment on other authors blogs and often request or ask them to comment on your blogs which will help to your bring more people as people will get to see renowned bloggers in your posting!
#14: Subscribe to Blogs of Other People:
It is hard to accept but it's true! To have subscriptions from people you need to subscribe to their blogs also. How can one be so selfish that he would only want subscription of his blogs and wont think of subscribing to others? It is the law of nature "Always give and take!
So sum up if you follow these points there is no doubt that your blog subscription is really going develop fast and you will be amazed to get the results!