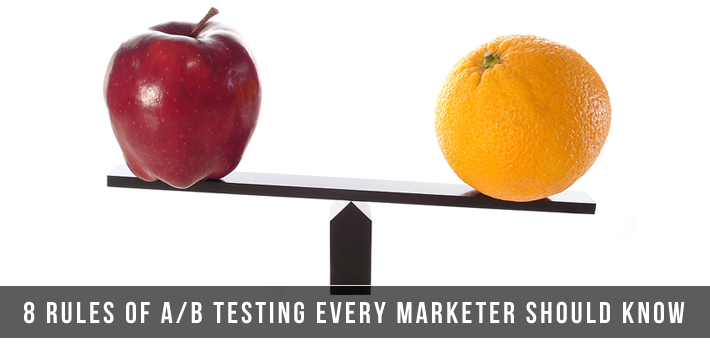 Many of us have this nagging habit of giving up our search readily. We are always in search of the right system or source which will yield the perfect results and answers to our problems. The most accurate, straightforward and marketable data is the quest of every user. But what happens when this is not achieved? When we fail to find the correct information, we do not think beyond that. We simply test and then dispose it off. Then there comes a change in our methodology or the way of seeking the correct information.  What is the result? We repeat the same mistakes again and find ourselves in the same place as before. The cycle continues without yielding any beneficial results and it only ends in a lot of wasted time. The main problem is that we lack focus in the important sectors. We do not concentrate on the right parameters and hence the mistake repeatedly happens. Our main concern should be testing data every now and then to make sure that it is in the right form.
This skill of checking the information is known as A/B testing. This trade is no less than art. This focuses on internal competition for the trade. If you know that a certain search will yield a specific result then you can be more confident about your information. When you know that two different identities are pitched against each other even if they are adverse, you can be sure that you are making use of the best marketing strategy. If you are well versed with the eight rules based on A/B testing before taking a plunge into internal opponent then you have mastered the art. Here it goes:
#1: Hypothesize
If you have had opposing thoughts in your head during the initial stage of A/B testing campaign then you need to get an in-depth knowledge of the testing procedure. Just by getting the factual observations, you can test the variables. This can be done by making use of marketing metrics which are proven to yield effective results.  Take for example, if you are making a statement that inforgraphics on your homepage will raise the click-through percentage, you can use this information as a basis for your tests too. It can act as a powerful tool for your hypothesis. When you begin A/B testing facility it should be done with very important hypothetical statements.
#2: Establish a Singular Variable
It is seen that almost every hypothetical statement deals with a challenged variable. These hypothetical statements include marketing lingo too. The main focus of the variable should be to challenge this variable, other portions need to be intact too while you are testing. Take for example; if you are to challenge the infographic placements then the surrounding content should be left out. Along with the surrounding content, you will also need to ignore linkage and other forms too. The reason for doing this is the fact that it does not go with the original questioning line. But if you are bent on including these secondary variables, you will need to make different hypothetical statements for every individual statement for challenging different variable.
#3: Form Success Measurement
Hypothesis cannot be tested against itself and for this reason you need to make use of bar setting. This can also be done by success measurement which will enable you to gauge the full details behind the original statements. You must make note of two points in this process. One, the A/B testing variable should have a grading system. Two, there is always a correct process to win the competition of testing.
#4: Significance through Numerical Measurements
Another very important factor that leads to successful A/B testing is the volume of testing your hypothesis. This can be the measurement of clicks, impressions and responses. The number that you get in the result should be significant enough to make differentiations. It should be usable for future too. You can run your test and test it against 1000 visits and you will find out the number of clicks that your infographics gets. This can be used as a ratio too. You should make sure that the number should be a significant quantity otherwise the measurement becomes very tough. For this, you can take monthly or daily volume of traffic which makes measurement easier.
#5: Split, or Not To Split
You should see for yourself whether you should take the entire number for data testing or split it into half-half. The choice is entirely yours and you should make the wisely. This should work for your advantage. You can even consider splitting the number into other ratios like 60/40 or 80/20, whichever suits your requirements the best.
#6: Randomly Selected Groups
If you are into A/B testing, it will pave way for more such testing in future which will benefit you in the long run. You should do the testing without any biasing. You must make the selection randomly like choosing the first letters, etc. This will help you choose randomly without any favorites.
#7: Don't Over-Test
Testing is a good practice that you follow but over-testing your hypothesis can lead to data reporting which is inaccurate. The test results can also be wrong if you over test. If you specify the dynamics while testing the subroutines, there are better chances of simplifying the overall procedure of testing. You will have the sense to avoid critical mistakes.
#8: Accurately Documenting Results
If you find the procedure of testing confusing, you must practice writing a blog post which discusses your hypothesis statement. Here you can also discuss the subjects that help you propagate the results and the final results. After this you should make a note of the number of responses that you get at this stage. This will give way for debate which will provide you a better understanding of your posts.
Final Words of Wit
While there is very little that one can do to track the responses to your campaigns, you can get a general idea of marketing champs with A/B testing. This will provide you with invaluable suggestions.