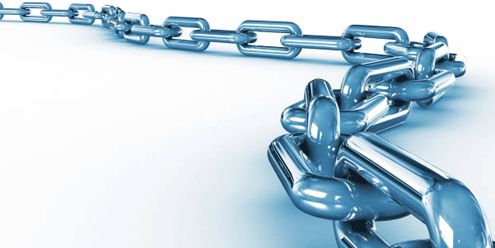 Want to increase traffic for your website? Unconventional link building strategy can be a great idea. In this post, you will learn some of the insider's secrets for better promotion of your website through link building.
Before discovering the innovative ways of link building, you should understand "Why Link Building Matters?"
"In broad terms, whenever any user enters a query into a search engine, the search engine needs to determine how to return the best results. One key step is to figure out which pages on the web are related in any way to the query. Another key step is to evaluate which of the pages that relate to the query are the most important, or the most authoritative in regard to that query. One of the biggest factors in deciding that is the link profile of the site containing the web page being evaluated, and the link profile of that page itself.

In principle, each link to a web page is seen as a vote for that web page. In simple terms, if there are two pages that are equally relevant to a given search query, the page with the better inbound link profile will rank higher than the other page." seomoz.
Link building strategies that will surely provide better results
Firstly, articles with lists should be written to gain readers' interests. Your articles can be associated with industry news sites and popular article sites or a well written and newsworthy press release can also serve the purpose. You can also contribute the article to tag-related sites, especially social bookmarking sites so that visitors can "like", "tweet" or "digg" it, if they find your website interesting. You can even avail meme trackers to identify the latest trends and create unique content so that your website becomes a source of meme trackers earning you inbound links. Opt for pay per click campaigns where you can link relevant traffic to your website. You can also make use of local businesses and resources by submitting your website to various review websites and by building alliance with a business of your field, which is not a direct competitor. To make it short, you need to earn inbound links – as many as possible.
For more in-links, try the freshly prepared tips from the think-tanks
Create contests or quizzes through your website and let there be prizes for the winners. Many will feel interested and link back to your website. You can also write humorous posts to attract those with light hearts to link back to you. To get links in your coverage, you can encourage people to contribute. The kind hearted will link back to you. Moreover, you can attend a conference, which has several link popularity floating around and do something catchy to attract the attention of the people present there. Try to be different but in a decent fashion to attract inbound links to your website.
Some other unconventional link building ideas for the brave hearts
You can create a scene by climbing to a casino's top in Vegas, participate in the Donald Trumps TV show or create a similar show, become a pro wrestler or buy a sports team. You can even get caught red-handed while doing something humorous yet illegal. You can participate on a radio show and talk about your site. You can deliberately have an accident with a popular person and sue the celebrity, for gaining popularity. You can marry or date a person belonging to link rich family or is an overhyped celebrity. You can encourage others to start a site and link it to your site. Create free software or tools with links in them. You can talk about how the world is ruined by Google and for hot issues, place controversial 5 cent AdWords. You can even join the Global Neuroscience Initiative Foundation board of advisors or assume a false identity and ask bogus questions in the Presidential press room.
Be unconventional to create a hype that compels others to link to your website increasing traffic. Remember to tactfully provide adequate amount of hype desired by people, for earning the improved flow of traffic to your website. Choose the ideas that can best resemble your website – professional, personal or controversial.